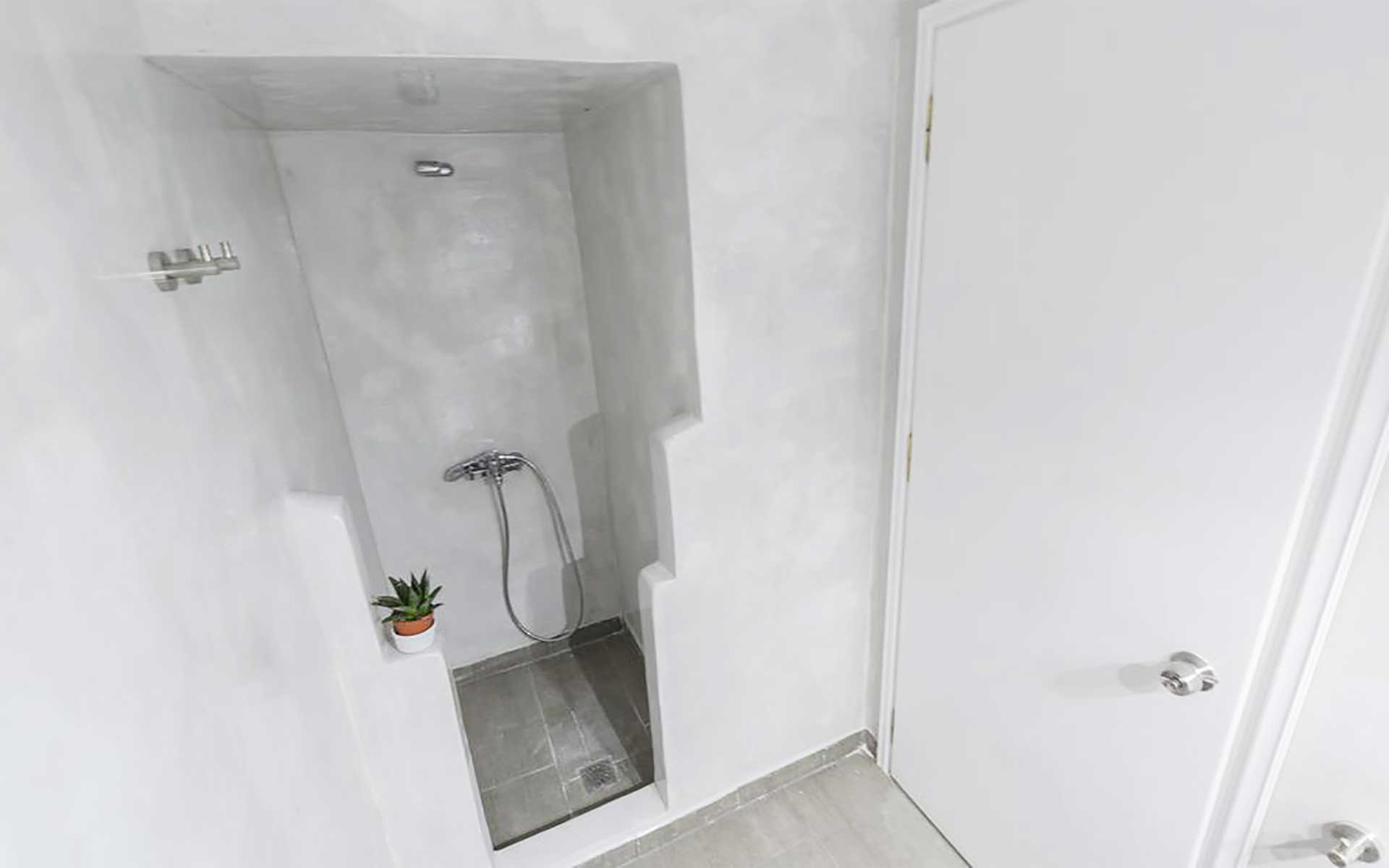 OUR ROOMS
TRADITIONAL HYDRAIAN GUEST HOUSE
The Bahia Guest House consists of (4) four comfortable double/triple rooms that offer the visitor all the modern comforts, in a clean and quiet environment.
The Rooms 2, 3 are Double rooms which are converted into Triple rooms with the addition of one bed. Each of the rooms have a double bed, a luxury bathroom with shower, a refrigerator, air conditioning, a flat screen TV, a window and have a fully equipped kitchen with all necessary kitchen utensils.
Free Wi-Fi is available in all the areas and the rooms of Bahia Guest House.
OUR SERVICES
THE SERVICES OF OUR GUEST HOUSE
FREE WI-FI
ROOM REFRIGERATOR
AIR - CONDITION
FLAT TELEVISION
BATHROOM WITH SHOWER
YARD WITH TABLES & CHAIRS
KITCHEN WITH THE NECESSARY UTENSILS
In "Bahia" there is a long & narrow courtyard on the floor, with tables, chairs and beautiful flower pots, in front of the entrance to the rooms, to sit, relax and drink your coffee.